Aykut Tüz
Aykut Tüz
Aykut was born in Rheinfelden, Germany but moved back to Turkey when we was very little. After graduating from Istanbul University's Electronic Communication department, his passion in graphic novels and anime grew even more and he found himself in 3D design field. Aykut also participated in indie game projects while working in design and production companies.Those experiences enabled him to discover that the field he wanted to be part of is the game industry. In his spare time he is fond of doing graphic drawing, brush modelling and character animations. Aykut is pretty glad that once his hobby is now his profession.
Buğra Hekimhan
Buğra Hekimhan
Oyunlara olan ilgisi 7 yaşında Playstation ile başladı. Okulda ders aralarını oyunlarda gördüğü sahneleri çizerek geçirdi ve gün geçtikçe kendisinin oyun dünyasına ait olduğunu hissetmeye başladı. Çizim üzerine yoğunlaşması ile eğitimini bu yönde yapmaya karar verdi. Yeditepe Güzel Sanatlar Fakültesi Sanat ve Tasarım Bölümü'nü bitirdi. Konsept tasarımına yoğunlaşarak Zbrush gibi 3D modelleme programları ile vakit geçirdi. 2 yıl boyunca bir İç Mimarlık firmasında çalıştıktan sonra hayali olan oyun dünyasına Madbyte Games ile adımını attı.
Emre Öztürk
Emre Öztürk
 Emre is the youngest member of Madbyte Games. He is studying Cartoon and Animation in İstanbul Aydın University. During his senior year in high school,  he started his as an intern at Madbyte games and learned a lot like a grasshopper hungry for learning. As a result of his efforts, he joined the MadByte Games team permanently.  In the meantime, he entered the International Informatics Olympics and came 3rd in the Animation category. He loves playing games and continues to improve himself  under the roof of MadByte Games. 
Emre Serdar Akıncı
Emre Serdar Akıncı
Çocukken eline geçirdiği 3 kuruşla soluğu atari salonunda alırdı. En çok jeton yedirdiği oyunlar Metal Slug, Captain Comando, Samurai Shodown, Double Dragon, King Of Fighters idi. Aile içinde kuzenlerinden sayısız atari kaseti ve CD yürüttüğü için kötü bir şöhreti vardır. Pek sevilmez.
Oyunlara olan bu aşkı onu yazılımcı olmaya teşvik etmiştir. Dokuz Eylül Üniverstesi Bilgisayar Programcılığı bölümü mezunudur. İlk ciddi projesi olan 'Monochroma' da 2.5 sene boyunca yazılımcı ve sahne tasarımcısı olarak calışmıştır. Japon kültürüne ilgi duyar ve Shounen Anime-Manga meraklısıdır.

Onur Ünlü
Onur Ünlü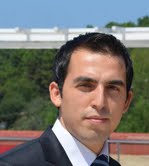 During his high school years, Onur was very interested in software and started coding by building websites. He finished Beykent University Computer Engineering. Onur participated in almost 100 software projects. Among these are; CRM, ERP, e-commerce and payment systems, mobile apps and some client-centric projects. After working with such big companies as Opet, Shell, Lenovo, he is now responsible for the backend of the game MadByte's working on; Zula.
.
Özgür 'Zwartan' Soner
Özgür 'Zwartan' Soner
Received his bachelor's degree in Computer Engineering from Istanbul Technical University. He worked at Sobee Studios as Chief Technology Officer (CTO) from 2002 to 2012. He names game development as his biggest passion and childhood dream. Özgür has special expertise in mid-high scale MMO games. He led, programmed and designed most of the renowned, award winning game projects including 'Istanbul Kiyamet Vakti (MMORPG 800.000 players), 'I Can Football 1 & 2' (500.000 players), 'Semih Sayginer's Billiard Magic' (1.5 million players), 'Football Manager Online' (over 2 million players) and various other mobile & console games. Besides game development he is living as a Hardcore gamer, Anime freak,  Aikidoka, FRP Gamer, Bird watcher, Sci-Fi enthusiast and some more. He feels lucky because he has his childhood dream as his job.
Soner Ocak
Soner Ocak

He started to play computer games with Counter Strike in middle school days. With the competition during the internet cafe days, he became an addicted guy to FPS games. Later on, he moved this addiction to next level and started to play as a professional e-sports player . He played in many tournaments both in offline and online, won many tournaments in different FPS games and represented Turkey in World Championships. With his high knowledge of FPS, he stepped into the gaming industry. He started to work for Nfinity Games as Game Master and leave the company in 4th year as he became a successfull Project Manager. He met with Zula by Lokum Games career and currently working for Madbyte Games as the Product Manager.
Tuncay Büyükoğlu
Tuncay Büyükoğlu
Received his bachelor's degree in Computer Science & Engineering from Hacettepe University. He is the founding partner of one of Turkey's first mobile and digital agencies, namely, 121METRE. He designed award-winning digital marketing campaigns and advergames for Coca-Cola, Unilever, P&G, Bayer, Migros, TEB, Kraft and many others. He also acted as the Deputy General Manager, responsible for sales and marketing at Sobee Studios, a subsidiary of the Turk Telecom Company between 2009 and 2012.
 ………………………………………………………………………………………………………………………….
Yakup Demirden
Yakup Demirden
Is MadByte Games' art director. He caught the "game development bug" during the days when he used to play at arcade houses and video games at his relatives' computers. He started developing games with the amateur game development group "Last Light" which he formed with his brother Yasin Demirden and his cousin in 2002. The group moved on to form "Last Light Game Studio" in 2004. After 3 years, Yakup established 2GEN Studio with his brother. Together, Demirden brothers joined forces with Sobee Studios where Yakup had worked both as art director and lead artist until he stepped aboard MadByte Games in 2012. His published games are: Sr-Man (2002), Kabus 22 (2006), K22: Yikim Gunu (2007), Citroen C4 Robo (2008), SuperCan (2011) and SuperCan-2 (2012)
Yasin Demirden
Yasin Demirden
Studied at Dogus University, Computer Engineering, Uludag University Computer Technologies & Programming and Beykent University Computer Engineering departments respectively. He stepped into the game development scene by forming the amateur game group "Last Light" with his brother Yakup Demirden and cousin. Yasin went on to establish "Son Işık Game Studio" in 2004 and later 2GEN Studio with his brother in 2007. That year he shook hands with Sobee Studios, moving 2GEN Studio inside Sobee and started working as project leader and lead programmer. In August 2012, he joined forces with the lead game developers in Turkey to form MadByte Games. Yasin is currently the Development Director of Madbyte Games and together with an enthusiastic team, aims to keep creating the best games ever. Yasin's published games are: Sr-Man (2002), Kabus 22 (2006), K22: Yikim Gunu (2007), Citroen C4 Robot (2008), SuperCan (2011) and SuperCan-2 (2012)